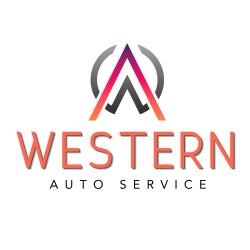 Master Technician
Featured
2023-11-09 Western Auto Service 1630 S Hadley Ave $120,000 year Sign On Bonus: $5000
Description:
Now Hiring Burned Out, Unappreciated Automotive Technicians-If you are reading this, I know how hard it is to take that leap and take a chance on applying. I want to make it easy for you. My name is Alex Dunn and I own Western Auto Service and Hailey Auto Clinic. I just want to be real with you for a minute. I know what it is like to feel unappreciated as a great technician. I know how it feels to not have my voice heard. To work with broken or no shop tools. To feel like nothing I do matters. I was that employee for a long time. My facilities were started after waking up at a job where I was not appreciated. From that moment on, I vowed to change the industry. To treat everyone that worked at my shop with respect. To make sure we bought every piece of equipment and tool needed to help the tech get the job done. Most importantly, to always show appreciation and be the place EVERYONE wanted to work at. Are we perfect? No. But we are a heck of a lot better than most. We are growing fast, having opened our third location in Boise in 2023.We need to add technicians, and a service advisor to keep up with this growth. So, why all this life story in an ad? Because when you apply, I want you to know what kind of owner and positive company mindset you will be working with. You have never read a job ad like this. If I put this much passion and transparency in a job description, just think of what it is like to work here. Take a chance, put your best foot forward and apply today. I pay very well. Contribute towards your health benefits
PTO Contribute a matching 4% towards a retirement 401K for you
Access to a professional Financial Advisor and a yearly review of your personal family finances, Never open on weekends, Pay for certifications, Fun team building events (Top Golf, steaks at the shop every time we hit our 5 star Google review goals (it happens every month), bowling, fun at the lake, and so much more!) Respond to this posting for more information or to schedule an interview.
Job Type: Full-time
Salary: $80,000.00 - $120,000.00 per year  Sign On Bonus: Up to $5,000
Benefits:
Employee discount
Paid training
Professional development assistance
Experience level:
Schedule:
Work Location: In person
Do not contact this company in solicitation of any product or service.