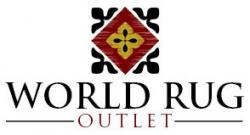 Travelling Worker & Sales Associate
Featured
2022-08-04 World Rug Outlet, LLC 2030 Caldwell Blvd $25 to $35 hour Hybrid Remote
Description:
We are hiring for a traveling rug sales assistant position within the US, mostly western and mid-western states. It is an outdoor sales job with some moderate physical work/labor involved. Great way to see the country and make money at the same time!
• Duties involve; driving a rig (car with trailer attached), setting up display structure, setting up rugs each day, assisting with rug sales.
• Travel expenses covered (lodging and transportation)
• Opportunity to see the country
• No experience needed, training provided 
• MUST be either US citizen, US resident or have US work visa
• MUST have valid driver's license
• MUST have communication and people skills
• MUST be hardworking and have a good attitude

Email: jobs@worldrugoutlet.com why you are interested in the position, why you think you would be a good fit, and a resume. 
Do not contact this company in solicitation of any product or service.