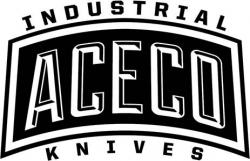 Shipping & Receiving Clerk
Featured
2022-07-12 AceCo Industrial Knives 4419 Federal Way, Boise $21 - $24 DOE hour
Description:
AceCo Industrial Knives is seeking a Shipping and Receiving Clerk / Manufacturing Assistant to join our team.
This is not a warehouse position loading/unloading trucks. The position requires light industrial packaging and shipping.
Required Qualification
Excellent Customer Service Skills
Strong Computer Skills: UPS WorldShip, FedEx Ship Manager, Microsoft Excel, ERP software
Dependable – AceCo ships orders daily each day to customers around the world
High School Diploma or GED
Responsibilities
Ship AceCo products worldwide using UPS WorldShip and FedEx Ship Manager
Compare quantities and identification numbers of merchandise against sales and work orders.
Package products according to AceCo standards, and ship based on customer requirements.
Trace missing or misplaced shipments.
Verify receipt of incoming shipments against bills of lading, invoices, or other records.
Record shortages and reject damaged merchandise.
Send/receive emails and phone calls to complete shipping and receiving tasks.
Assign and coordinate raw material, tooling, and fixtures based on work orders.
Notify management of raw material shortages.
Issue Purchase Orders as needed.
The machines, tools, equipment, and work aids you may be required to use include: Computer, Telephone, Copier, Scanner, Part Scale, Forklift
Do not contact this company in solicitation of any product or service.