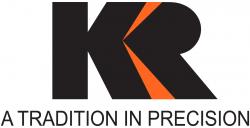 Sales Admin - Retail Location
Featured
2022-07-07 Kuker-Ranken 4686 W. Chinden Blvd. Garden City, Idaho $35,000 - $42,000 year
Description:
JOB TITLE: Sales Admin
DEPARTMENT: Boise, ID Retail Sales
FUNCTIONAL RESPONSIBILITY:
Reporting to the President and the Accounting Manager, the incumbent will play a key role by performing daily, weekly and monthly tasks for the Boise, ID retail store. This will include a variety of activities in the retail store, ranging from front line customer service to filing, basic bookkeeping, and assisting the area sales representative as needed.
PRIMARY ACCOUNTABILITIES:
Customer Service
Front line Retail & Phones

Answer phone call inquiries, quotes, transfer calls

Write up orders for customers in store and invoice

Ensure all shipping and payment information is correct

Collect and process customer payments
Investigate product inquiries (stock availability or new product research)
Call customers for will call items
Keep store front shelves organized and tidy in proper locations
Ensuring the BOI retail store is stocked/merchandised properly (moving inventory from warehouse to the store)
Administrative
Review customer accounts weekly, call on past due accounts from AR Aging

Resending invoices (as needed) (email or mailing)
Taking payments for invoices

Complete daily ledger of sales and cash collected
Scan invoices for archival
Add all new customers into the system
Maintain a clean and safe environment
Inventory counts
Monitor office supplies and warehouse stock and place orders when necessary
Establish and maintain permanent files; file and retrieve paperwork as requested
Pick orders and having them delivered or ready for pick up
Write up transfers & complete transfer requests from other stores
Coordinating requests from area sales representative as needed, including participation in weekly sales forecast meetings
Do not contact this company in solicitation of any product or service.