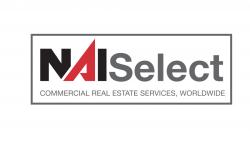 Accounting Associate
2022-01-13 NAI Select Boise
Description:
About This Position:
NAI Select seeks an experienced Accounting Associate to join our company in the Boise, Idaho area. The Accounting Associate will perform all Accounts Payable and Accounts Receivable duties for a large portfolio of commercial properties. The Accounting Associate will also provide assistance to three Project Accountants.
Essential Functions/Tasks:
Prepare and mail tenant rent statements
Process rent payments and prepare bank deposits
Enter and process invoices and perform check runs
Perform bank runs to deposit rent checks and deliver mortgage payments
Process information on incoming and outgoing tenants
Prepare year-end 1099s for all vendors
Perform other administrative duties as necessary including scanning, copying, filing, mail processing and assisting with phones
Knowledge, Skills & Abilities:
Minimum 3 years' experience in AP and AR processing required
Must have general understanding of accounting concepts, including debits/credits, chart of accounts and GL
Must have ability to use Windows-based computer system
Requires intermediate to advanced Excel skills
Must possess strong organizational skills
Previous experience in commercial property management accounting desired
Previous experience with Yardi property management software desired
License/Certification Required:
Valid driver's license
Licensed, insured and registered vehicle
Workplace Conditions:
This position primarily works in a typical office environment with inside air conditioning and heating. The incumbent may sit at a desk, using a computer for up to 8 hours in a day.
The position also drives personal vehicle and walks to banks which may expose incumbent to outside weather conditions for brief periods.
The Accounting Associate may occasionally lift up to 15 lbs (files, etc.)
This position is a full-time position, Monday-Friday 8:00 a.m. to 5:00 p.m.
Travel Requirements:
Position travels to various local banks using his/her personal vehicle and is paid mileage at IRS rates.
SUBMIT RESUME TO: CHAMILTON@SELECTCPS.COM
Do not contact this company in solicitation of any product or service.