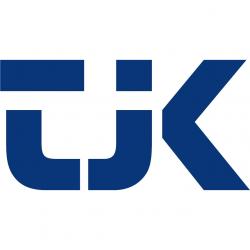 Electrical Designer
2021-11-26 TJK Consulting Engineers, Inc. 405 S 8th Street, Ste 285 $60,000 year
Description:
We are currently seeking an Electrical Designer!
Purpose of Position:
Responsible for the overall design of projects which are assigned to them, that the work performed conforms to that described in the contractual agreement with the client, and that the project will be completed on time, and within budget.
Main Duties:
Receives project assignments from the Project Director and/or Director of Engineering.
Consults with Director of Engineering and/or Project Director on decisions concerning design.
Answers questions and gives daily guidance to project team members, as needed.
Checks all technical calculations and drawings for accuracy.
Obtains project information from other disciplines and incorporates into projects.
Assigns Drafters work or may draft the design him or herself, answers their questions, check their work for accuracy
Responsible for taking project from kickoff to completion without daily interaction /guidance or direction form Project Director and/or Director of Engineering.
Takes ownership of projects.
Competent in computer office programs.
Mentors other project designers.
Typical Duties:
Responsible for design to meet project intent.
Responsible for meeting internal and external deadlines/schedules.
Design and research for optimal system including, but not limited to, layouts, calculations, investigations, schedule, etc.
Complete Knowledge of design codes.
Assist Project Director and/or Director of Engineering with Construction Administration services.
Conducts site visits and/or verifies field conditions.
Prepare project reports and submit to Project Director and/or Director of Engineering for review.
Address plan check comments and provide response comments/revisions, as needed.
Coordinate with drafting department for backgrounds, schedule, etc.
Edit specifications and ensure they are correct.
Attend project meetings with clients as TJK representative.
Coordinate with clients.
Coordinate design with other disciplines.
Provide self-quality check prior to submitting drawing designs. Responsible to assist Project Director with deliverables being sent to client by deadline.
Coordinate with Project Director and/or Director of Engineering to send files to team and file accordingly.
Manage client expectations/objectives/satisfaction/relations.
Obtain necessary information from clients and consultants.
Proactive approach regarding communication with clients.
Respond to submittals, RFI, and COR and ensure they are answered in a timely manner.
​​Qualifications:
Two or more years' experience in Architectural/Engineering/Construction industry (degree a plus)
Experience in AutoCAD and BIM Revit. 
Design electrical systems in construction/engineering industry.
Ability to read, analyze, and interpret engineering drawings, contracts, and procedures. Ability to write reports and business correspondence. Ability to effectively present information and respond to questions from managers, clients, guests and other situations that may arise.
Ability to conceptualize, define problems, collect and analyze data, establish facts and draw valid conclusions.
Do not contact this company in solicitation of any product or service.