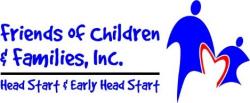 Bus Driver
2021-09-17 Friends of Children and Families Boise
Description:
Bus Driver - $14.12-$14.45/hour (DOE)
Job Summary -
Provides and ensures safe and efficient transportation of children to and from Friends of Children and Families (FOCAF) Head Start schools; performs related work as required.
Essential Functions -
Performs pre & post trip inspections of bus.
Safely transports children between pickup/drop off points and school and reports delays or accidents.
Conducts or assists in conducting emergency evacuation practice monthly with all children.
Creates route directional and updates as needed throughout the school year.
Submits documentation for program, state and federal requirements.
Follows appropriate procedures if parents are not at stop at time of child's scheduled drop off.
Ability to understand children's needs and be able to meet them.
Partner with assistant teacher/ bus monitors to provide positive and safe experiences for children being transported. 
Actively participates in staff meetings, team to problem solve, reinforce teaming concepts, and implement program goals.
Effectively and appropriately respond and communicate with parents, volunteers, bus drivers, and co-workers on a variety of different topics.
Keeps immediate supervisor, and program leadership fully and accurately informed of all work-related situations.
Attends meetings, conferences, workshops, trainings, reviews audio-visual materials, and publications to remain up to date with policies and practices.
Demonstrates commitment for professional development and continuous growth by actively seeking out and participating in training opportunities.
Engages with supervisor and co-workers on constructive and timely feedback, accepting feedback as a growth opportunity, and is open to continuous improvement for oneself and the organization.
Qualifications -
Must be 21 years of age per DOT Regulation # 391.11(B)(1).
Possession of a current Commercial Driver's License issued by the State of Idaho with passenger and school bus endorsements and a clean driving record.
Graduation from high school (diploma) or possession of a GED.
Must pass a DOT physical exam and TB test.
Must pass a drug test and submit to random drug and/or alcohol testing.
Complete training and maintain Boise City Child Care Worker License as needed; and certification in First Aid and CPR.
Must register on the FMCSA Drug & Alcohol Clearinghouse.
Must pass an enhanced criminal background check that meets required state, federal, and FOCAF Head Start standards.
Friends of Children and Families is a non-profit organization serving Ada and Elmore Counties providing high quality Head Start and Early Head Start Services. We empower our community through early education and family engagement.

PLEASE APPLY VIA OUR ONLINE APPLICATION AT:  www.focaf.org
Friends of Children and Families is an Equal Opportunity Employer
Do not contact this company in solicitation of any product or service.