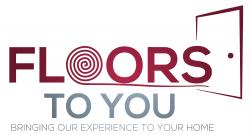 Flooring Sales Consultant
2021-09-10 Floors to You 2592 S. Beverly St. Suite 128 $42,000 year
Description:
MAKE YOUR OWN SCHEDULE!
This job is a flooring specialist that does in-home consultations.
We provide the flooring services to one of the most recognized big box companies. 
Areas served are Nampa, Meridian and Boise Idaho.
We get to meet people in their homes and become their personal project manager for their flooring needs.
The flexibility in your schedule is a great benefit for someone that is self motivated.
We do offer health insurance and 401K matching benefits. 
Commission is available beyond the base salary.
We are a small owner operated business so you will matter to us!
Do not contact this company in solicitation of any product or service.