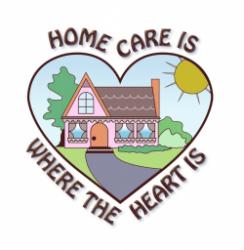 Caregiver / Housekeeper ~ Flexible Sched
Featured
2021-01-06 AAA Home Care 8150 W Emerald St, Ste 190 10.25 hour
Description:
Benefits of working with AAA Home Care:
Flexible daytime schedules
We match you with Clients who live close to you
Great office staff support
29 years in business, AAA Home Care has a great reputation in the Community and we treat our staff right!
Assist Clients in Boise and Meridian with:
Meal preparation
Light housekeeping
Grocery Shopping
Personal Care
You'll need to have:
Smartphone
18 years of age
Car insurance
Driver's license
Good English communication skills
Ability to cook typical "American" food
Note: Lots of our Clients have small companion dogs.
To pass a standard Idaho background check.
You'll need to pay the $65 fee to the Idaho Department of Health and Welfare when you go to get your background check.
Orientation and training is paid and takes 3 to 4 hours.
Want full-time hours? Most of our assignments are M-F daytimes, but if you're willing to make some evening or weekend visits, we can keep you real busy!
We provide in-home, long-term care. We match you with 1, 2, 3 or 4 regular Clients and you visit the same Clients every week. Our employees love working for AAA Home Care.
29 years in business - since 1991
Family-owned, not corporate
Better Business Bureau A+ rating, no complaints
Great Google reviews
Great Indeed reviews
Do not contact this company in solicitation of any product or service.