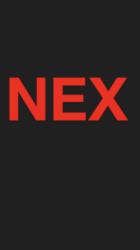 Professional delivery driver/helper
2020-06-30 NEX Nampa Idaho 42,000 year
Description:
NEX  (No excuses delivery) Is seeking kind courteous professional delivery drivers and helper teams.  We are in need of three teams of 2 a total of six Professional team players.  We offer a fun and professional environment.  Delivery teams Load our truck in the morning and go out for the days deliveries.  If you enjoy working outside or driving this is the job for you.  If you can work independently without your boss breathing down your neck this is the job for you.  If you're a problem solver and customer oriented this is the job for you.  You will be delivering furniture product to customers homes.  Our client offers customers a choice of different delivery types,  You could be just dropping the furniture off at the customers front door steps or you could be doing a white glove service Which is unpackaging the product, assembling it,and removing the trash All while keeping An excellent "review score".  For the right teams this is fast easy money often you'll have plenty of time to make it to a second job.  Or just sit back relax collect your daily pay.  We offer drivers with experience $135 per day and six days a week of work we offer the Helper $100 a day and six days of work.  We hire independent contractors so we do not offer insurance or unemployment benefits.  Our contractors enjoy working with us and they stay with us long term ask for references.  We are truthful honest and upfront we expect you to be as well.  Paydays are weekly on Friday.  Delivery experience a plus furniture delivery experience extremely helpful. We are looking for joyful happy contractors.  
contact Dan 801-318-8670
Do not contact this company in solicitation of any product or service.