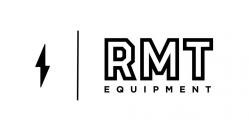 Ag / Construction Technician
2019-09-17 RMT Equipment 1898 Century Way
Description:
RMT Equipment is currently looking for an Ag / Construction Technician / Semi Delivery Driver (Class A CDL)

Applicant Responsibilities:

- Independent troubleshooting/repairs of various machines including but not limited to balers, swathers, tractors, skid steers, mini-excavators, mowers, ETC
- Have knowledge in but not limited to Hydraulic, A/C, Electrical, Engine, Transmission ETC
- Ability to learn and use computer systems for New Holland, Kubota, Yanmar, Jacobsen, ETC
- Supply accurate quote to service manager and be able to stay within repair times quoted
- Consistent attendance and timeliness
- Pickup and delivery of oversized equipment with attachments following DOT rules & regulations
- Ability to monitor trip permits, overweight and length permits, and have proper documentation on hand during haul
- Maintain drivers log book required by DOT regulations
- Maintain current Class A CDL
- Ability to work off business hours or weekends when needed


RMT Offers Full Benefits, 401K, Paid Vacation, & Paid Sick. Applicant is required to have their own tools.

Please email a copy of your resume and we will contact you for a interview.
Pay D.O.E.
Do not contact this company in solicitation of any product or service.