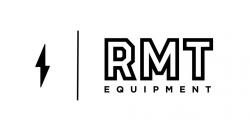 Turf Equipment Technician
2019-09-17 RMT Equipment 1898 Century Way
Description:
RMT Equipment is a major distributor of E-Z-Go, Cushman, Jacobsen, eXmark, & Grasshopper Turf Equipment. We are looking to hire a qualified technician to provide service for our turf equipment product lines.

Candidate must have a mechanical background with experience in electrical, hydraulic, gas, & diesel engine repair.

Candidate must perform equipment inspections, diagnoses, adjustments and repair mechanical defects/failures in various turf equipment.

Strong mechanical background with experience in golf course, commercial turf, and agricultural or heavy equipment service is preferred.

Candidate is required to provide their own tools.

RMT Equipment offers competitive wages, paid holidays, paid vacation, paid sick, 401K, health, vision, & dental Insurance

Please email your resume and we will contact you for an interview.
Pay D.O.E.
Do not contact this company in solicitation of any product or service.