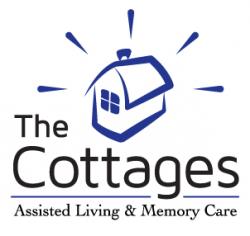 Caring for people is our passion!
2019-08-12 The Cottages 1079 S. Ancona Ave. 10-12.00 hour
Description:
The Cottages provides care for our senior population to help them live safely and independently in a home-like setting. We are a small home with 16 beds, so we can really get to know the ones we are caring for which allows us to give them the attention and quality of life that they deserve! We only want people who want to love on our seniors. Our mission is to improve lives through quality care. Please do not apply if your main purpose is to find any job that will get you by in the short term, but if you are passionate about providing care and are willing to challenge yourself daily to make a positive impact on the lives of those you care for, we want YOU on our team!
Experience is a plus, but love is a must!
Benefits of working for The Cottages:
Work for a company that shows appreciation for hardworking caregivers
Training available to expand knowledge in a variety of elder care topics
Medical, Dental, 401K, and more
Qualities successful Caregivers must have:
Care and compassion
Reliability
Dependability
Maturity
Agility
Sincerity
Timeliness
Trustworthiness
Loyalty
CAREGIVER Job Duties Include (not limited to):
Hygiene and Grooming Assistance (bathing, dressing, etc.)
Med Assistance
Monitoring/Safety Supervision
Meal Preparation
Light Housekeeping
Ambulation/Mobility Assistance
Laundry
Joyful Companionship
Requirements:
GREAT ATTITUDE, one of compassion and a sincere desire to help others
Ability to take direction, follow rules exactly, be proactive and thoughtful
Successful completion of a Criminal History check
Pass the post-offer drug test
Be able to lift at least 50lbs
Be 18 years of age or older
Cottage Core Values:
Culture
Optimism
Trustworthy
Team
Accountability
Gratitude
Empowerment
Success
Personal
Responsibility
In
Delivering
Excellence
*We are a drug free and equal opportunity employer*
Do not contact this company in solicitation of any product or service.