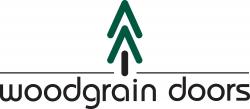 Inside Sales Customer Service
2019-03-13 Woodgrain Millworks 1201 W Karcher Rd 15.00 hour
Description:
Inside Customer Service Rep.
Provide excellence in Customer Service to an assigned existing Customer base by maintaining professional relationships that will secure the company a competitive advantage. Answer all incoming calls and emails, entering orders and maintaining accounts. Proactively handle and resolve all issues and requests pertaining to Customers. Individual will work closely and communicate with scheduling, shipping and production in a deadline oriented and fast-paced work environment. Working closely with the Woodgrain Doors Sales Team to assure they are informed.
Key responsibilities in this position include:
Promptly receives and answers all incoming customer calls and emails, resolving any open issues

Accurately enters orders into Avante and PTQ programs

Communicates with Scheduling concerning changes and additions to orders

Works closely with production staff on order status progress to update Customers

Handles Customer quotes via the phone and email

Learns species, profiles, layouts, and the various Woodgrain offerings

Provides back-up to all other Customer Service Reps

Communicates with Shipping and Carriers to provide Customers with weekly shipping reports

Aid in the training of new Customer Service Reps.

Maintains various spread sheets

Maintains Customer account updates (pricing, etc.)

Communicates new product updates to Customers

Pack and ship samples/ marketing literature to sales team and customers

Process credits and research any open credit issues
Requirements:
Education/Experience/Certification
Knowledge, skills and abilities
Exceptional Phone Skills: Be able to project a positive and professional image over a multi-line phone.

Detail Oriented: Customer orders can be complex in nature and slight variations in product must be recognized and noted.

Computer Skills: Demonstrated knowledge of Excel, Word, and Outlook. Ability to learn multiple Company specific programs.

Good communication and listening skills: ability to annotate conversations to a written format.

Ability to work well and collaborate in a team environment

Ten Key and Alpha-numeric proficiency

Organizational Skills: ability to keep track of multiple projects simultaneously and prioritize a daily work load
Physical Demands:
Ability to lift/carry 50 lbs. occasionally

Regularly required use of computer and phone system; sitting and stretching.

Requires close vision, distance vision, depth perception, and peripheral vision.
Working Environment:
Occasional exposure to the production environment and would be subject to noise, moving mechanical parts, and material movement. All required safety protection MUST BE WORN.
Do not contact this company in solicitation of any product or service.