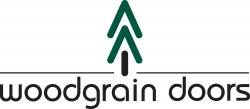 Maintenance Electrician
2019-03-01 Woodgrain Millwork 1201 W Karcher Road 26 hour
Description:
Position Title: Maintenance Electrician Tech
Location: Nampa, Idaho
Job Type: Hourly Position
Job Division: Woodgrain Doors
Wage: $26.00/hr +
Position Summary:
Participate in PLC software Design and Engineering. Compiles and writes documentation for program development and subsequent revisions. Trains operators to use programs. Electrical license not required to start but the ability to become licensed is preferred. Safety and interfacing with PLC. Experience with one or more PLC & HMI, Siemens PLC experience is must. Indirect supervision of employees involved in training.
Primary Responsibilities:
Safety and interfacing with PLC

Experience with one or more PLC & HMI, Siemens PLC experience is must

Responsible for the installation and technical support of HMI, PLC & Soft PLC based hardware and software

Must have hands on experience programming PLC using ladder logic

HMI developments using WinCC and Maple Systems Tagging and alarm generation

CNC-PLC, Motion-PLC interfacing experience, Servo DC and VFD drive Installation and startup

Knowledge of CNC Programming (G and M codes)

Understanding equipment using Mechanical, Hydraulic and Pneumatic systems

Troubleshooting control system issues, helping support existing applications

Assists users in application software problems. Maintains documentation of system configurations.

Regularly required to use hands to finger, handle, or feel; reach with hands and arms.

Regular bending, stooping, stretching, twisting, and turning.

Requires close vision, distance vision, and depth perception.

Occasionally exposed to moving mechanical parts.

Noise level is usually moderate.

Able to maintain a positive personality in a challenging environment.
Skills & Qualifications:
Ability to identify, test, and repair all PLC or PC components.

Control System Programming: HMI, and PLC code development

Ability to see things which need to be accomplished, starting appropriate action, and carrying the task through to its completion.

Ability to plan and organize work flow in order to maximize productivity and achieve goals and objectives within assigned deadlines.

Ability to look at various situations, weigh all options, and make good decisions based on consequences of these actions.

Ability to define and analyze problems and to develop timely and effective solutions, evaluating relevant facts to judge and form conclusions.

Interpersonal skills including communication and teamwork. Must have ability to work with all levels of management.

Minimum Education:

High school diploma required; prefer BA degree or some college experience.

Minimum Experience/Training:

Three years experience in PLC hardware problem diagnosis and resolution.

Three years experience in application software configuration.

Benefits:

Salary is commensurate with experience. Woodgrain has a competitive benefits package that includes medical, dental, vision, group and supplemental life insurance and disability, 401(k), and other valuable benefits.

Contact Email: JWise@woodgrain.com
Do not contact this company in solicitation of any product or service.