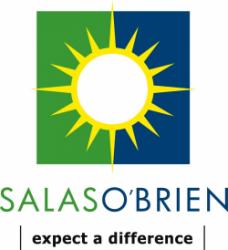 Engineer level 1 / Construction Manager
Featured
2019-02-20 Salas O'Brien Boise $25 hour
Description:
Under general direction of a Project Manager, the person in this position is responsible for providing Commissioning Technician duties on SOBE projects. Thru reviews of construction documents, the Cx Technician identifies commissioning issues and potential solutions, develops commissioning specifications, prepares written reports, and conducts comprehensive site visits of MEP systems for various SOBE projects, in accordance with commissioning industry standard practices, company standards, customer requirements, and related specifications and codes. The Cx Technician exercises functional authority within area of responsibility towards the completion of commissioning projects, and organizes all assigned tasks according to project requirements.
QUALIFICATIONS
The individual must be experienced with an understanding of mechanical and electrical systems, or assigned discipline.

Ability to interpret drawings, mechanical, electrical and architectural blueprints

Strong technical writing skills

Strong articulation and organization ability to coordinate project activity

Must be able to work independently or in a group

Ability to adapt approved commissioning methods and standards to the design and construction of a variety of projects.

Ability to think in a creative and innovative fashion, with a demonstrated ability to adapt to change and to apply new solutions to problems

Must demonstrate excellent organizational skills necessary to successfully complete a project, including project planning, resource allocation, and project completion and close-out

Demonstrated ability to successfully manage multiple tasks at one time
Do not contact this company in solicitation of any product or service.