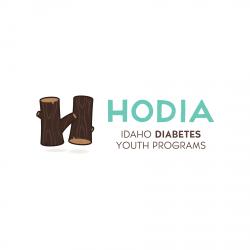 Volunteer Director
Featured
2019-01-09 Idaho Diabetes Youth Programs (dba Camp Hodia) 5439 W. Kendall St. $35,000 - $45,000 DOE year
Description:
Posted: December 17, 2018
Salary range: $35,000 – $45,000 + travel and phone stipend
Start date: January 14, 2019 (negotiable)
Job Description: Volunteer Director
The Volunteer Director at Idaho Diabetes Youth Programs (IDYP) manages the recruitment and deployment of volunteers, who play a critical role in IDYP's camp (Camp Hodia) and other programs for children, teens, and young adults with type 1 diabetes in Idaho. The Volunteer Director recruits and manages volunteers, tracks their performance, and creates and manages special projects. This is a full-time position. We anticipate that 2/3 of the time will be spent in the office during regular business hours and 1/3 during the evenings and weekends. The position reports to the Executive Director. Individuals who meet or exceed the position requirements and have an interest in joining our team should submit a cover letter and resume to lisa1@hodia.org. Position will remain open until filled. 
Responsibilities:
Volunteer Recruitment
Create and maintain database of volunteers, their qualifications and interests
Introduce volunteer registration system on website
Recruit all Camp Hodia volunteer positions and assist in their training
Recruit volunteers for other (non-camp) programs, events, or office and regional needs
Oversee and document training of all volunteers
Cultivate potential volunteers among "graduating" campers
Maintain volunteer information in a confidential and secure manner
Volunteer Management
Create and maintain master schedule for volunteer engagement; schedule volunteers according to IDYP needs and volunteer availability
Manage all communication with volunteers or potential volunteers
Create and oversee system for tracking and evaluating volunteers' performance and use performance information to determine their potential growth as volunteers
Create and manage volunteer appreciation activities
Resolve volunteer issues, problems and/or questions in collaboration with the Camp Director, regional representative, or event chairman. Escalate to the Executive Director as needed
Special Projects
Develop special projects for volunteers, based upon IDYP's needs
Assist Executive Director in matching IDYP needs with corporate days of service
Recruit and oversee volunteers in executing these projects
Ensure the organization's website is updated on a regular basis
Qualifications:
 
Understanding and appreciation of the mission of Idaho Diabetes Youth Programs and values of children and youth programming
Demonstrated track record of working independently and managing time effectively
Experience recruiting or hiring volunteers or employees
Experience evaluating volunteer or staff performance
Experience managing contacts through a CRM system or other database
Effective communication skills with a diverse audience including board members, staff, and volunteers from varied backgrounds
Bachelor's degree or an equivalent combination of education and experience required
Minimum of 3 – 5 years of work experience
Competent in such applications as Microsoft Office, Google Drive, Gmail, Dropbox, Asana, Constant Contact, and Active Camp & Class Manager
Ability to navigate and maneuver independently at least 100 yards on wood, dirt, or gravel trails, or other similar rough terrain, while participating in Hodia's camp programs
Ability to work out of the Boise, Idaho office
Ability to work evenings and weekends
Ability to travel 10% - 20% of the time
Must have vehicle and valid driver's license for work use
Must pass a background check
Must have cell phone for work use
Knowledge of diabetes is preferred
Do not contact this company in solicitation of any product or service.